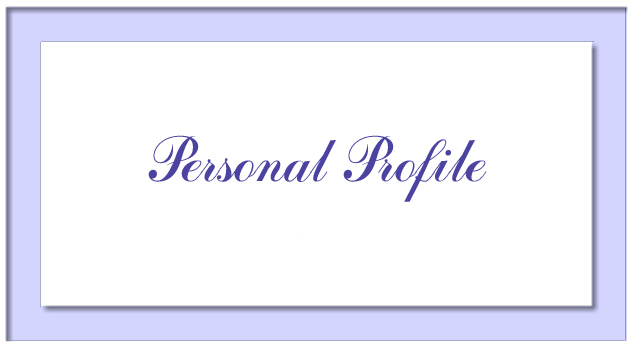 Home * Personal Profile * Starlight Vibrational Healing * Energy Healing * Aura-Soma
Wild Moon Cottage * Online Store * Contact
I have been on this life's journey for longer than I would like to admit, and through the years I've acquired a bit of training and even some expertise. My formal education was in Architectural Engineering but that path ran its course and a new field of learning opened to me. I now have a Masters degree in Metaphysics. I have been married to a wonderful and supportive man for a bazillion years and during that time we were graced with a daughter who is busy expressing herself as a delightfully brilliant soul on this planet.
My metaphysical training was launched in the mid 80's, but lifetimes of knowledge and wisdom have crept to the surface of my consciousness only to be re-learned and and refocused as I constantly explore new concepts and ideas.
The new millennium brought new avenues of opportunity and focus into my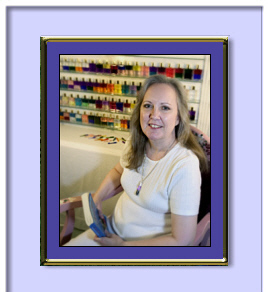 life. Aura-Soma was presented to me in the late 90's and I was trained as an Aura-Soma Practitioner. I am an Aura-Soma Level Three, Advanced Practitioner and this is a picture of me in my healing cottage in front of the the Aura-Soma bottles. Visit my Aura-Soma page for more information about that modality.
Energy work has been the foundation for my healing practice. I have acquired the level of Master Teacher in all of the things I do because my love of teaching is deeply rooted in my soul. Most classes to do with energy work are held privately for each student although group classes are not uncommon.
In the Spring of 2008 I was presented the opportunity to be a Teacher and the International Director of Life Force Healing by UK resident and now retired, Elsie Starks. Accepting this call, Life Force Healing has taken center stage in my life as I see this divine energy expand beyond its previously limited boundaries. At the time of this calling, I was involved with a system of healing that was constantly mired down in ego battles and control issues so I opted out of my contract with the creator of that system (which prevented me from using other healing energies) and pursued Life Force Healing.
I am trained in Hypnotherapy as a certified Past Life Regression Therapist specializing in Life Between Lives Regressions. This is an advanced type of regression where I take clients into the Spirit world where you learn how advanced you are as a soul, why they chose to incarnate at this time, why they chose the body they presently occupy, who is in their soul group, what the purpose of their soul group is, and how they are progressing in this lifetime. This is a vastly rewarding experience where everyone comes away with a feeling of great accomplishment and self-empowerment.
I am also a Certified Crystal Healer with full body layouts being my main focus. My crystal healing classes are not for rock identification but rather to train each student to listen to their intuition, their inner voice, and channel that information through the crystals to their client for healing.
Classes are private for individuals wanting to be attuned to a healing energy and can be done in person or distantly over the phone or internet. Private healing sessions are available in Woodstock, Georgia.